Having a swimming pool in your house not only provides you with a great place for relaxing and exercising but also adds to the aesthetics of your house. If you've been considering owning a pool, it's important to think about the landscaping, because good landscaping will make your pool even more beautiful.
Choosing the best landscaping for your pool can be a bit confusing, especially if you're new to the whole pool scene. Not to worry, we're here to guide you and tell you all you need to know about pool landscaping.
What is pool landscaping and how does it add value to your home?
Pool landscaping means having design features such as decking, lighting, fencing, and plants around your pool to create a beautiful area. A well designed, landscaped home has a price benefit over a home with no landscaping. This is somewhere around 5.5% and 12.7 %, depending on the type of landscaping. This also moves in an extra $16,500 to $38,100 in value on a $300,000 home design.
There are many ways to make pool area landscaping more beautiful. This includes –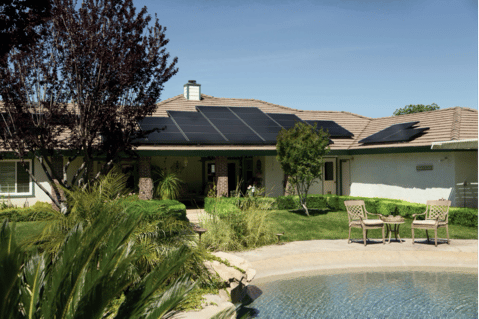 Colors make the swimming pool much prettier than they'd have been without them. It also significantly creates a luxurious look for a pool.
Installing a separate border-color
While installing a pool, it's advisable to create separate color borders to elevate the shape of the pool.
Decoration of the pool patio
Bluestone, cool deck, and stamped concrete are all great ways to dress up your pool patio to significantly improve the aesthetics.
Applying gravel between pool and fence
The application of gravel between the pool and fence creates a great transition to the pool.
Imagine a combination of black aluminum and brick pillars…however you choose to dress your fence, it ties the pool and the landscape together nicely.
Planting flowers can significantly improve the environment of the pool. Planting colorful flowers behind your pool will add to its brightness and shades that reflect off the water.
Upgrading of the patio furniture
Choosing the right patio furniture can create a beautiful setting for your pool.
The landscape lighting has a great effect on the ambiance of the pool at night. To light up the pool, install hanging lanterns, solar lights, and lights underwater to enhance the beauty of your poolside
Having a pool in your backyard is an added value to any house. But if you want to make your swimming pool unique, landscaping is the way to go.
Below are the benefits of landscaping your pool
Pool landscaping can make your backyard look attractive
When your pool is positioned at the right place, with plants around it, pool area landscaping will enhance the beauty of your pool.
The functionality of your pool will improve.
Pool landscaping can create easy access to the pool for relaxation and entertainment for your friends and families.
Do you still want to learn more about landscaping your pool? Contact Sunrise Pool Services. We offer services in pool landscaping and we're here to answer all your questions. Reach out to us today!