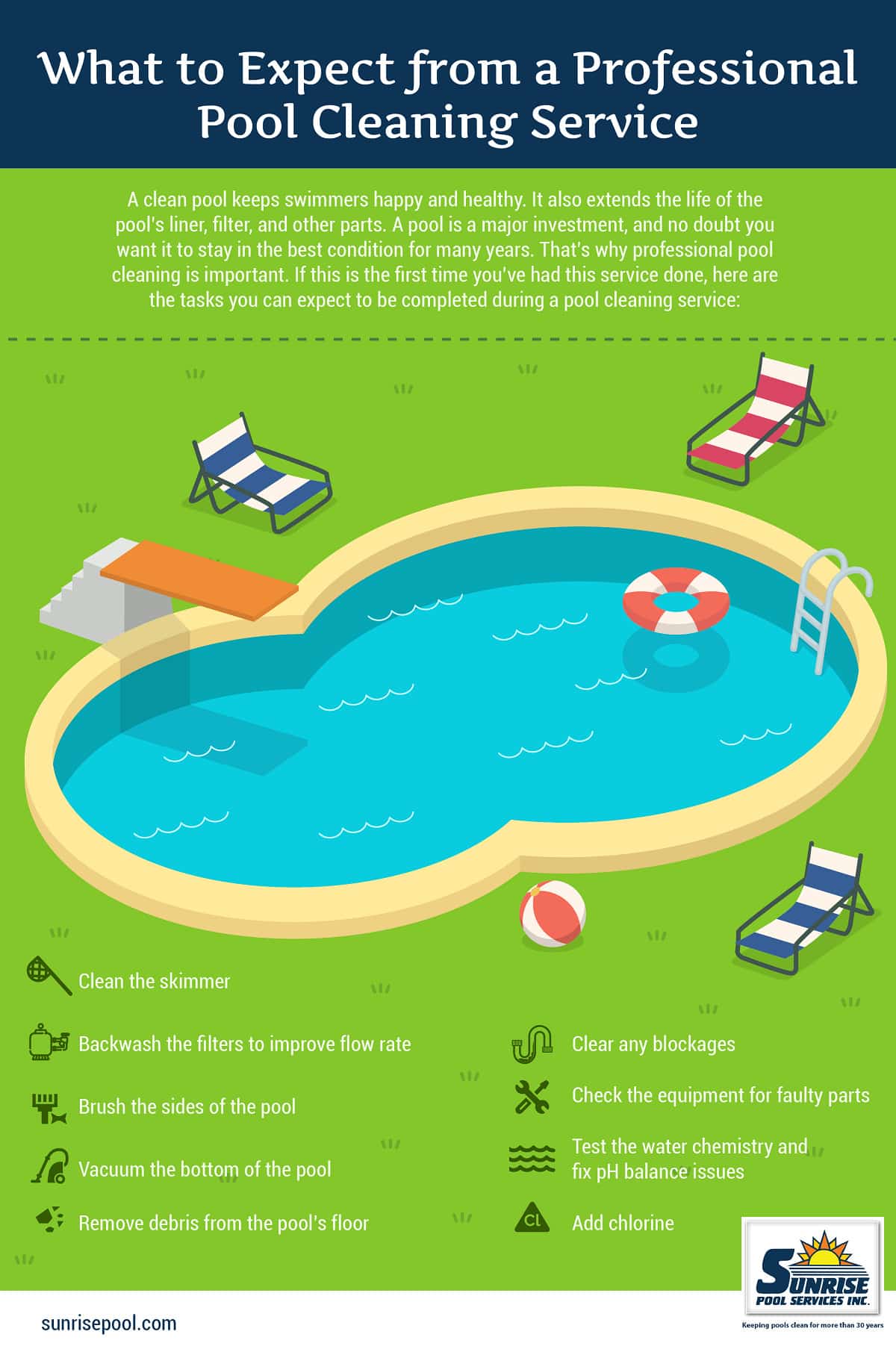 A clean pool keeps swimmers happy and healthy. It also extends the life of the pool's liner, filter, and other parts. A pool is a major investment, and no doubt you want it to stay in the best condition for many years. That's why professional pool cleaning is important. If this is the first time you've had this service done, here are the tasks you can expect to be completed during a pool cleaning service:
Clean the skimmer
Backwash the filters to improve flow rate
Brush the sides of the pool
Vacuum the bottom of the pool
Remove debris from the pool's floor
Clear any blockages
Check the equipment for faulty parts
Test the water chemistry and fix pH balance issues
Add chlorine
At Sunrise Pool Services Inc., we want to help you keep your pool in its best condition. Our reliable pool services are the best in Buford, Georgia. As your local family-owned swimming pool company since 1981, we go above and beyond to make sure our customers have safe and clean pools to enjoy with their family and friends. Whether we're balancing your pool's water chemistry composition or checking for defects in the pool's structure, you can count on our team to deliver quality pool maintenance services. Of course, pool maintenance isn't the only service we offer. We assist with winterization and dewinterization too. No matter what time of year it is, Sunrise Pool Services Inc. keeps your pool in great shape. To schedule a service, call us at (678) 804-0050.