Swimming pools are fantastic features that make entertainment, exercise, and relaxation a breeze. But as you can imagine, maintaining an outdoor body of water right in your own backyard can be a bit of a struggle. Thankfully, you can leave all of this grimy work to professional pool cleaning services in Buford, GA.
Don't worry; your swimming pool can stay clean and refreshing. All it takes is the occasional cleaning and some good preventative measures. Whether you're interested in installing a new home swimming pool or want some advice to keep your current pool nice and clean, just follow these useful tips. Here's how to make sure your pool stays cleaner than ever.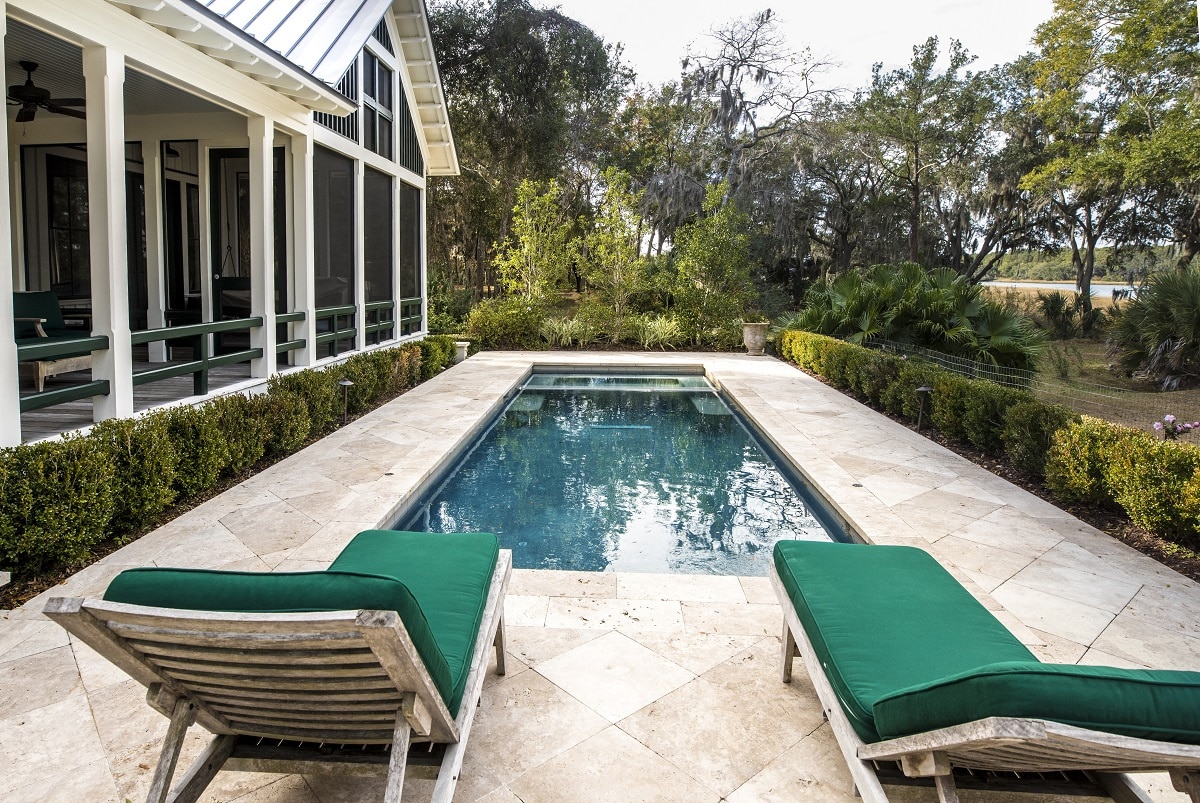 Maintain Your Yard
The condition of your yard my impact the cleanliness of your pool. A poorly maintained yard with tall weeds, loose leaves, stray branches, and other debris like acorns can all contribute to a dirty pool. The second a strong wind picks up or heavy rain falls, all of this debris can wash right into your swimming pool. But you can easily just skim this debris out of the pool, right? Of course, this is true, but there's another issue with organic matter in your swimming pool – it attracts fungi. Your chances of developing pool algae – and racking up a significant pool cleaning bill – are much higher when yard waste ends up in your swimming pool. In fact, you may want to invest in a swimming pool cover to keep it sealed from pollutants. Use it at night or during long stretches of time without use.
Monitor Children and Pets
It's important to stress pool safety and monitor children and pets at all times. Children and pets can trace dirt and other debris into your pool, especially if they've been playing in your yard prior to swimming. Children and pets are also more likely to have accidents in your pool, a problem that will require everyone to evacuate the pool and pool cleaners to pay a long visit.
Consider fencing off your pool so your children and pets stay out – until you can safely let them in and observe them. And remember to remind your kids not to use the pool as a bathroom while they swim. Encourage them to leave the pool and use the restroom in the house.
Swim Clean
Most people know the importance of showering after a swim. The chlorine or salt in your swimming pool can irritate your skin if left to dry. However, you should also shower before swimming. The human body can get a little unsanitary throughout the day. Hopping in the pool with a dirty body with other people is like taking a communal bath with a bunch of other people. Just take a quick shower before you swim and ask all swimmers to do the same. A quick cleanse before hopping into the pool is always appreciated by every swimmer sharing the pool.
Ask any pool service, and they'll tell you a surprising fact: grime on a less-than-clean human body can actually dirty the pool water and imbalance the chemicals that make your pool safe for swimming in the first place.
Schedule Regular Cleanings
Finally, it's important to make sure your swimming pool undergoes professional cleaning regularly. Call a home pool maintenance service in Buford, GA, like Sunrise Pool Services. We can visit your pool, give it a thorough cleaning, make sure the water quality is excellent, and even provide troubleshooting services. Schedule regular appointments, and you can feel peace of mind knowing that your pool cleaning is in a professional's hands.