Taking a dip in a clean pool can be so refreshing. That's why over 10.4 million Americans have pools right in their own backyards. On top of that, public swimming pools number over 309,000.
What makes a pool great? Most swimmers consider cleanliness, visual clarity, and pool design, but aesthetics are a big deal! Believe it or not, the shape of your pool can actually contribute to the visual appeal and value of your home. You should pick a shape that accentuates your home's style and surroundings. If you want to resell your home, having modern features may be a boost.
Want to know the latest in pool designs? Here's a list of trendy pool shapes and why you should invest in them.
Trending pool shapes in 2020
Rectangular
Round
Kidney shaped
L-shaped
Figure-8
Custom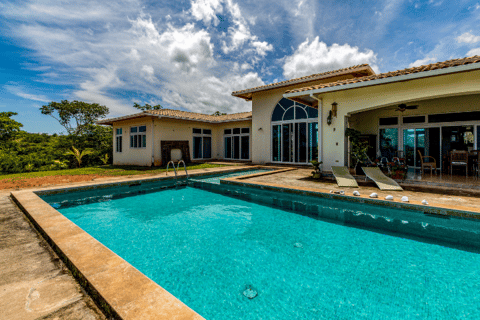 Rectangular
This classic has made its way back into the limelight in 2020. Yours can get a refreshing twist with more rounded edges than the usual sharp corners.
Why choose this?
Conventional appeal
Clean lines
Great for swim sports.
Round
Round pools do not have to be boring. They can take a wide of fixtures, fittings, and designs to achieve this.
Why choose a round pool?
Good for homeowners who want a spacious pool
Works well for a spa-form swimming pool and can be remodeled for a hot tub.
Kidney shaped
This free form pool is currently a popular choice. It takes the shape of kidneys (or beans) and has quite a smooth natural appeal.
This is in contrast to the stiffer nature of rectangular pools.
Why choose this?
Great at mimicking natural water bodies
Works if you're spaced constrained.