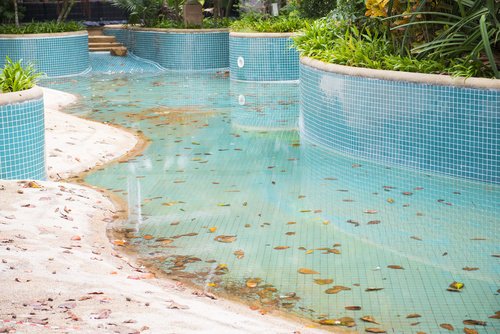 As you prepare your home and yard for the winter months, your backyard pool may not be on your radar, though it should be. You may not use your pool when it cools down, but you will still need to take the necessary measures to keep it in good condition. Here are 4 instances where you might need pool services during the cold season.
Closing and Opening
 It is important to close your pool properly before the cold season to make sure that everything is ready to go when it's time to use it again. The steps vary depending on the state in which you choose to leave your pool for the winter. Many people opt to have professionals take care of the closing process, which may include draining the pool to the right water level, blowing out lines, shutting off the breakers, and putting on a cover.
You may also want to seek out pool services when you are opening your pool back up for the warmer months. This will likely include removing and cleaning the cover, starting up the filter, cleaning the pool, and balancing the chemicals.
Water Treatment
 Whether you are covering your pool or continuing to operate through the winter months, the water will still need to be cared for. In addition to clearing out debris (which may increase for a time as the leaves fall), you will need to keep up on the chemicals. If water is left to sit under a cover, the chemicals from the pool materials still need to be balanced by the chemicals you add. You also run the risk of developing algae if you neglect the water. If snow or rain gets in under the cover, you may need to remove some of the water to get back down to the proper level.
Pool Cleaning
 If you choose to drain your pool, you will need to make sure the empty structure stays clean. It's best to have a professional drain the water; you might also have them clean the pool afterward. You will need to get a secure cover to keep out rain and debris, such as leaves and twigs. Debris can leave stains on the pool and create a mess that will need to be cleaned up later.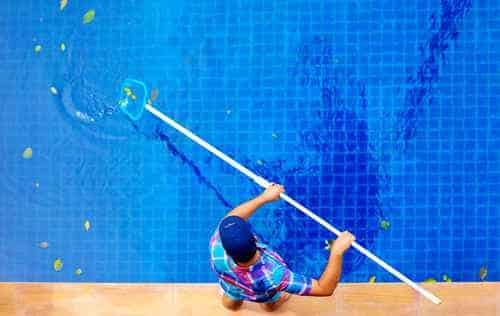 Damage Repairs
As is the case with other parts of your home, your pool is more susceptible to damage during the cold season. It doesn't take long (only a few days at times) for freezing temperatures to cause some serious problems. If ice develops, it can cause cracks, dents, and general breaks in your equipment and in the pool walls and floor. Ice can also puncture your liner.