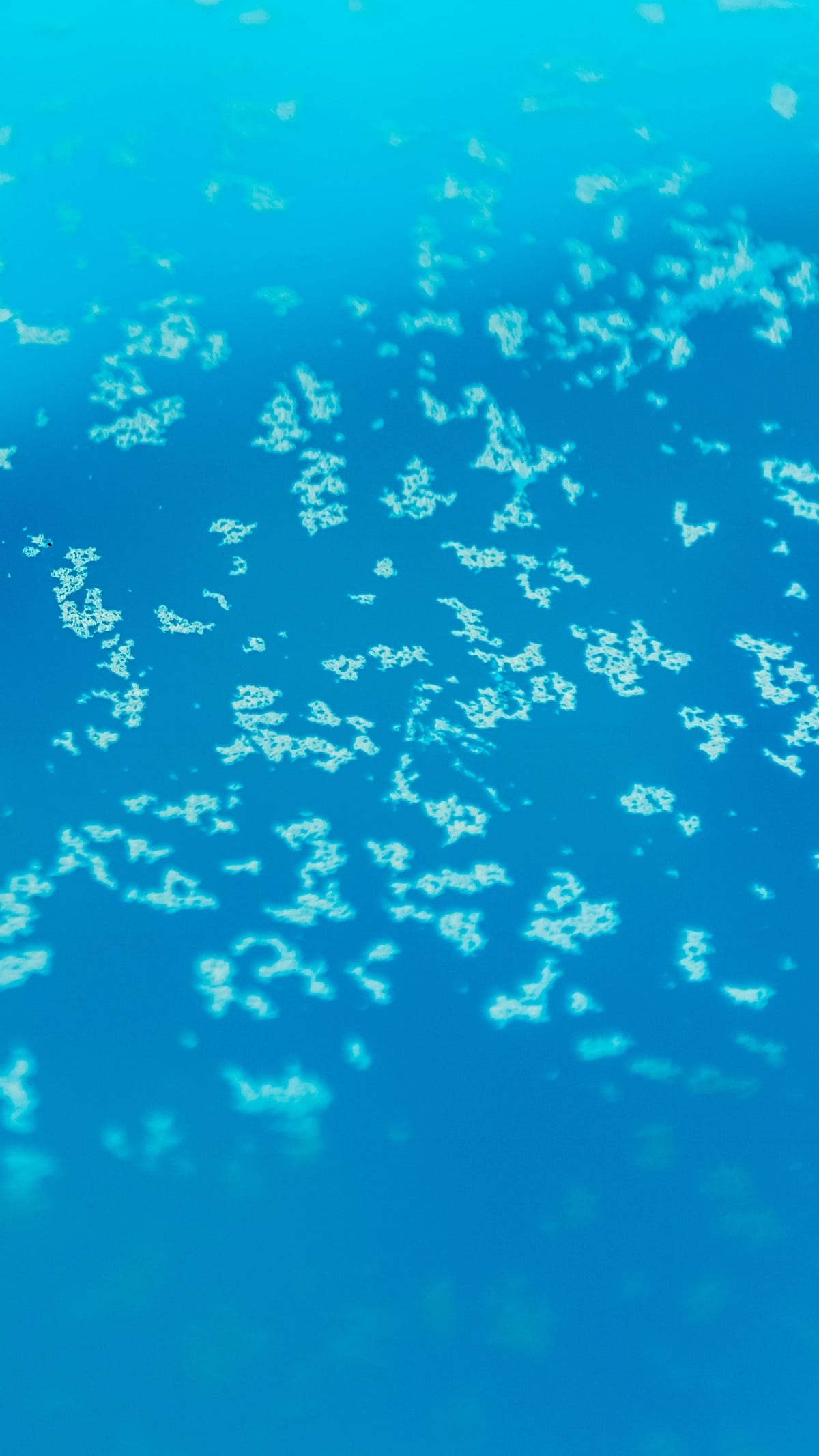 Spring is in the air—and so is the pollen. As beautiful as spring is, the pollen that comes along with it can be a real nuisance. It accumulates on any outdoor surface, drifts inside through open windows, gets tracked in on the soles of shoes, and of course, causes some really irritating allergy symptoms for some. For pool owners, pollen can make caring for your pool even more difficult. If you've got pollen falling into your pool water, keep reading for tips on how to remove it, or contact us to ask about our pool maintenance cost in John's Creek so we can do it for you.
Why Is Pollen a Problem?
First, let's address why it's important to get that pollen out of your pool. While you may be tempted to ignore it due to the difficulty of removing it, pollen is simply not good for your pool's chemical balance. Because it's organic matter, it depletes your pool's sanitizer and can lead to algae growth if ignored. Pollen (and the catkins that come with it) can also clog up your filters and make your pool a lot dirtier.
Additionally, pollen can quickly discolor your pool water, turning it an ugly yellow or green shade. Who wants to swim in that?
Proper Filter Care
Now that you have a better understanding of the importance of getting the pollen out of your pool, let's talk about how to do it. The first step is properly maintaining your pool filter. If you have a cartridge filter element, you should replace it before spring pollinating begins to ensure it's in top shape. If you have a DE filter, get it serviced at this time as well. It's also important to regularly clean the filter to keep it working and cleaning your pool as efficiently as possible.
Empty Skimmer Baskets
Your skimmers are working overtime right now. Be sure to check them regularly and empty them out any time debris and pollen begin to accumulate. At this time of year, you should be emptying them several times a week, if not every day.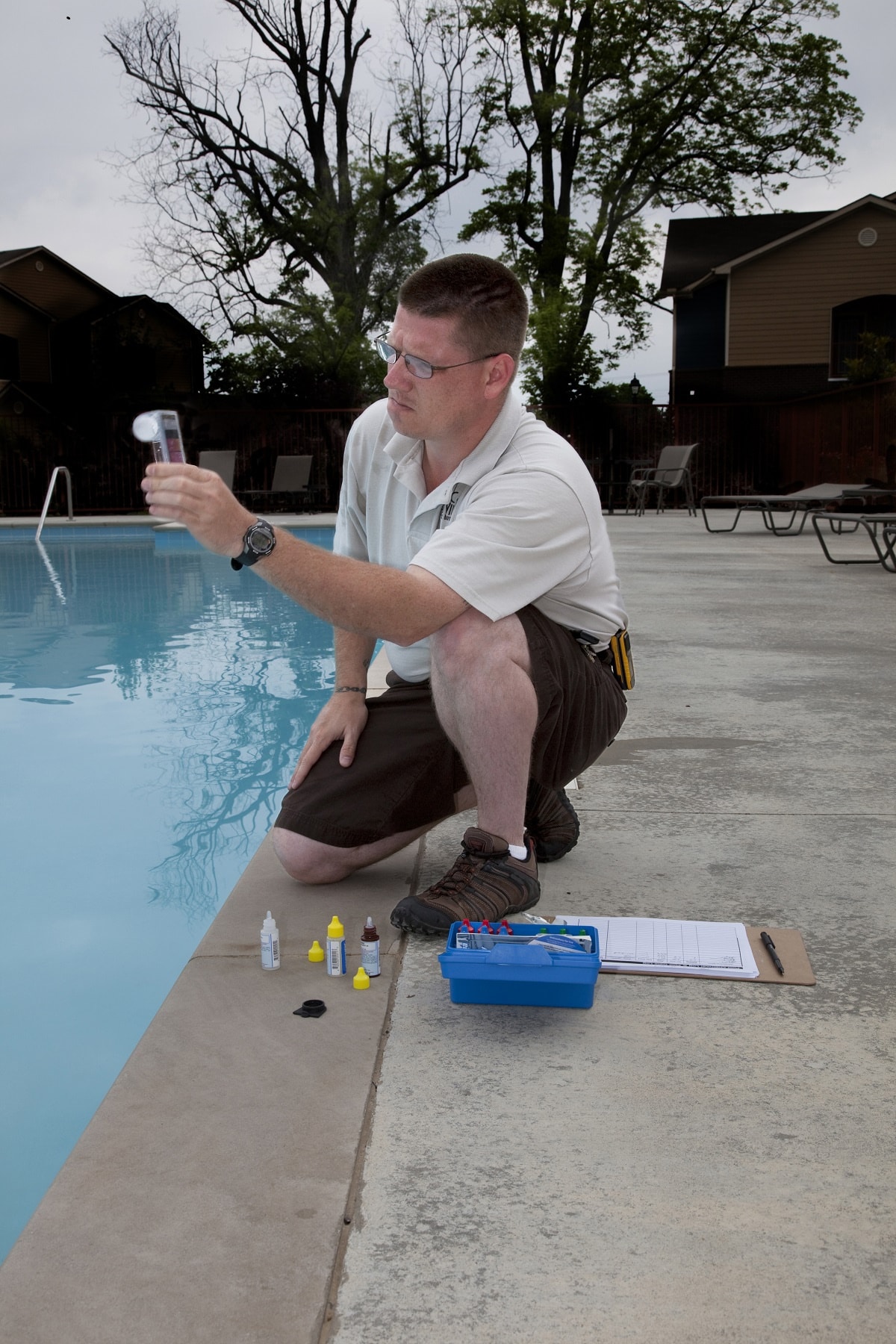 Prune Your Trees
Before the pollen season begins, take the time to trim back any trees near your pool. This will help to keep leaves and twigs from falling into your pool as frequently. And while it won't stop pollen from getting in the water, it can help a little.
Get a Spring Tune-up
Just as you should have your air conditioner inspected before it's hot and your furnace inspected before it's cold, you should have your pool equipment inspected before pool season—and preferably before pollen season. Have one of our professionals come out and tune up your equipment to ensure everything is working properly so that your pool can stay clean and pollen-free.
Maintain Proper Chemical Levels
Make sure you have all the necessary chemicals and a chemical level test kit before the weather warms up. Test the chemical levels regularly, and correct them any time they dip below recommended levels. You should also have some pool shock around; as mentioned, pollen depletes your pool's sanitizer quickly, and a dose of shock can quickly return those levels to normal to prevent algae growth and discoloration.
If you need some assistance with maintaining your pool through the pollen season, contact Sunrise Pool Services, Inc., for complete pool services, including pool filter maintenance in John's Creek.