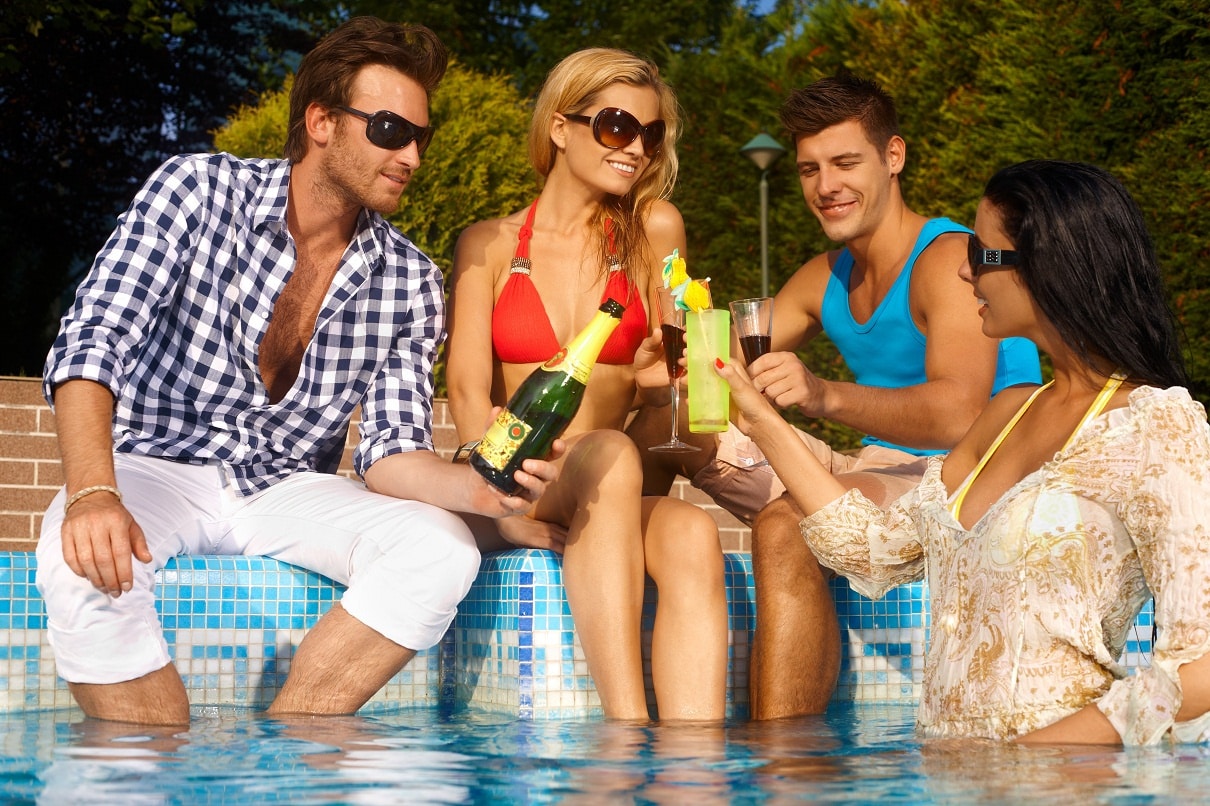 Did you just move into a house with a pool or install a new pool? Maybe you have lofty goals of hosting an unforgettable summertime pool party for all your neighbors and friends. If so, make sure you have the pool actually ready to go before guests start arriving. Here are some tips to get your pool party-ready so you can relax the day of the event and have fun with your guests.
Make Sure You Have Safety Equipment
Before you get too ahead of yourself with the planning, check and take inventory of all of the equipment you need for a safe pool party. You should have tools to fish out any yucky things that land in the pool during the party, as well as a life preserver close by in case you need to throw it in for a struggling swimmer.
Clean the Pool Area
Prior to sending out any invites, make sure the pool area is free of debris, such as leaves and fallen branches. If you have patio furniture close to the pool, make sure it's far enough away that people lounging or sitting next to the pool don't have danger of falling in. The furniture should be in good repair, as should the slide or diving board if you have either.
Be Prepared for the Activities
A pool party without some activities and games is basically just a bath. Give your guests something to do and come prepared to the pool party with things like floaties, beach balls, and other pool toys like pool noodles, water guns, and whatever things you think your guests will enjoy.
With the help of experienced pool cleaners in Cumming, you will be on your way to having an awesome summertime pool party. To get your pool ready before the time comes, don't wait but call pool maintenance service in Cumming now to make sure it's ready for your bash.