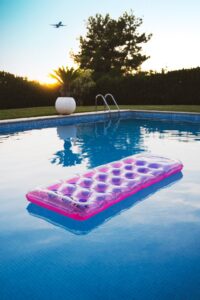 Purchasing a new home is an exciting as well as stressful process. If you've found your ideal house that comes with a pool you can't wait to jump into and relax in, make sure to pause a minute and schedule your pool inspection before you start enjoying it. Pools come with lots of benefits, but they also need to be well-maintained. You want to ask a professional to come take a look before you commit to anything. This could save you money down the line especially if the pool isn't in its best shape. Between repairs, regulations, and other code-related upkeep, costs can add up. It's better to get in the habit of pool inspections to keep you in the clear.
Complex Equipment
From pumps to filters to lights to heaters. There is a lot of equipment involved with keeping a pool up and running. While you may know a thing or two about some of these systems, an expert will have a better idea of how to keep them in working order. Pool equipment repairs can be expensive and you don't want to try messing with any of it yourself. A professional will be the best at handling these problems.
Code Compliant
There are extensive regulations that come with owning a pool and for those that have never owned one before, it may be a learning curve. Without involving a professional, it can be really easy to miss common regulations. These can lead to hefty fines that take the enjoyment out of owning a pool and instead just add more stress.
Assessing Repairs
Pools, especially older ones can come with a lot of damage built up over the years. They usually sit outside and are exposed to weather, animals, and all other elements which means they don't always age well. Pools that are receiving regular maintenance will also come with their share of repairs. A pool inspector can look over all these with you and give you some insight on whether it is worth purchasing the home.
Deck Check
It's not just pools that need a professional to look over, you also need to factor in any potential repairs needed on the landscaping or decking around the pool. You need someone to check to make sure everything is still safe and functioning properly. This means stable decks and floorboards that can hold up without splintering anyone.
Get in Touch
Pool inspections are not only important for new homes but also important to incorporate as a regular part of your pool maintenance routine. Contact Sunrise Pool Services Inc. at our Buford, GA office at 678-804-0050 to schedule a pool inspection and see how we can help keep your pool sparkling clean!