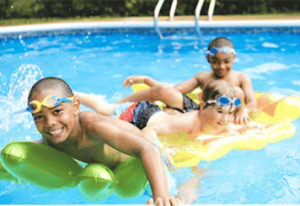 So, you've had your pool for years or are looking to purchase a home that comes with a pool. How do you know it's in good condition? Do you take a dip and check it out for yourself or do a quick check of its features? If you're unsure where to start, we'd recommend getting a pool inspection done so you truly know whether or not its in good condition. This blog goes over what an inspection will look for.
Pool Hardware and Equipment
One of the first things you'll want to look over with your pool is the hardware and equipment. This is everything besides the tile and actual surface of the pool. It will include any drains, lights, and ladders as well as the equipment that keeps the pool functioning well.
Check your hardware to make sure everything is securely in place and that it's all installed correctly. There shouldn't be anything that is loose or out of order.
The same goes for pool equipment. Check all of the filters, pumps, heaters, etc. to make sure there are no issues. Be sure to take a look over the plumbing and electrical as well since these are important components that work to keep the pool in good condition.
Pool Safety
Safety is extremely important when it comes to having a good time in the pool. There may be a variety of safety features installed to help make experiences not only enjoyable but secure for everyone involved. If there are any fences or gates, make sure they close and latch properly.
Physical Condition of Pool
Finally, you'll want to check the physical condition of the pool. This would involve looking over the tiles, the deck, the coping, the steps, etc. You'll want to look over the foundation and pool liner for any cracks, leaks, or damages. These are big areas to cover if you're trying to check whether the physical condition of the pool is good. However, don't forget the easy to miss spots too such as the grout that's used between stones, the finish of the plaster, and the decking.
Get in Touch
We can help you make sure everything is ready for the summer.  Contact Sunrise Pool Services Inc. at our Buford, GA office at 678-804-0050 to schedule a pool maintenance appointment and learn how we can prepare your pool chemicals!