A well-maintained pool ensures the health and safety of all swimmers and helps your equipment last longer. When you work with a pool service to clean and sanitize your pool, it stays in better condition, and you avoid unnecessary pool repairs in Johns Creek.
Trying to keep a backyard pool clean by yourself is quite the task. It takes time and a lot of work, which is why many pool owners hire professionals to handle swimming pool maintenance for them. However, a bit of knowledge goes a long way toward keeping your pool in its best shape in between maintenance services. Read the dos and don'ts below recommended by professional pool cleaning services to ensure hours of uninterrupted enjoyment from your swimming pool.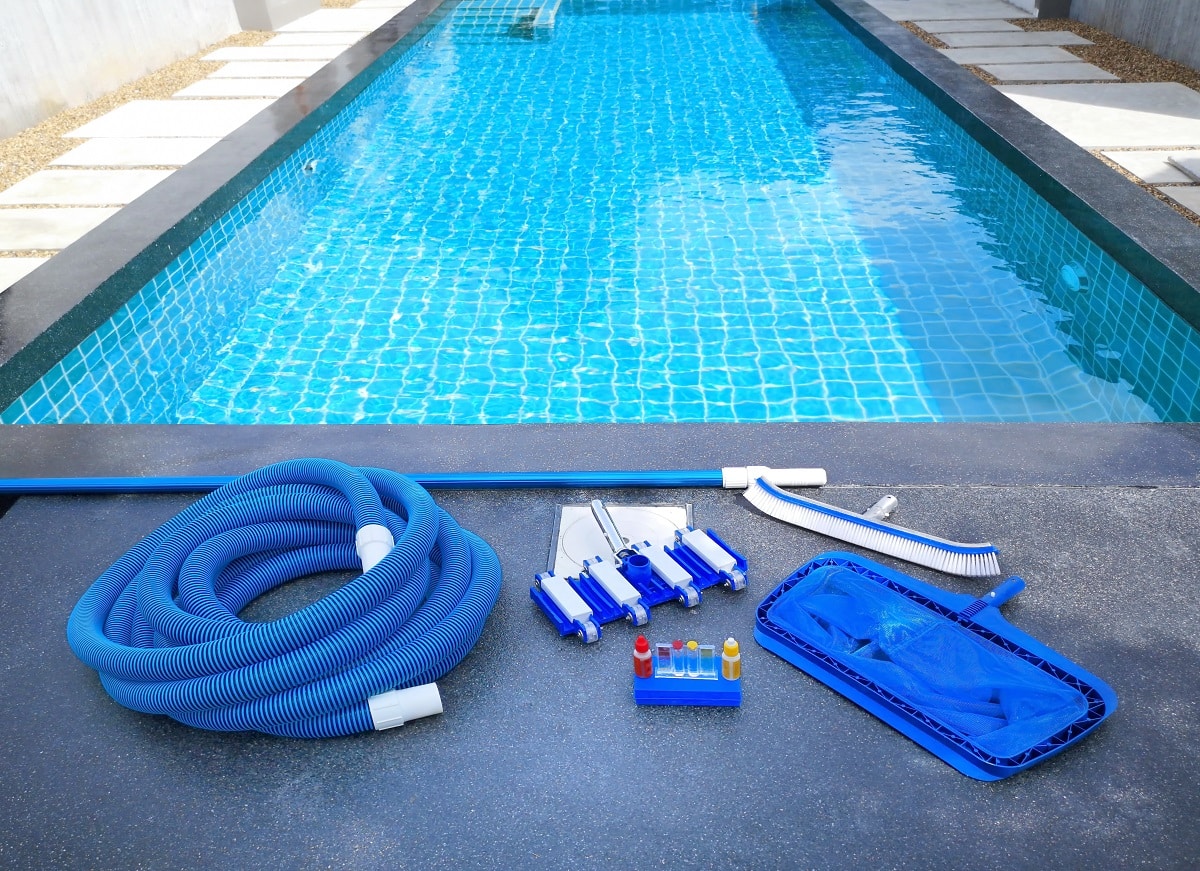 Four Things Professional Pool Cleaners Want Every Pool Owner to Do
First, make it a priority to skim your pool daily. Even if you haven't used the pool that day, debris can still collect on the pool's surface. A skimmer is a simple tool to use and shouldn't take longer than 10-15 minutes.
Empty your pool skimmer basket. You'd be surprised all the things stuck in this basket. Make it a habit to check the basket and empty it after each time you use the pool.
Stay alert to the water level. If the water level gets too low, call the pool company to check for leaks. It's also important to note high water levels. Get any obvious water level changes checked out ASAP.
Inspect all pool components periodically. This includes the ladder, the pump, the filter, and the jets. Check the liner for signs of damage. If you notice any damage or operational issues, get service right away to protect the pool's structural integrity.
Five Things Professional Pool Cleaners Want Pool Owners to Stop Doing
As important as it is to know what to do to keep your pool in great shape, it's also important to know what not to do. First, never try to repair any equipment that breaks. DIY repairs will cause more damage. Always call a professional to make adjustments or repairs to equipment.
Don't balance your pool's water chemistry when using a pool cleaning service. Getting the water chemistry just right is important to keep bacteria away and ensure optimal sanitation. If you're concerned about the pool's chemistry between visits from your pool professional, give them a call, and see if they can come out sooner.
 Put the pool vacuum away if you have scheduled pool cleaning services. Vacuuming is a very important part of swimming pool cleaning, but it's unnecessary to do in between appointments. Why spend your time doing something you don't need to do?
Don't backwash your filter. This is a time-consuming chore that's messy and requires monitoring the pump's pressure. Leave this task to your pool cleaning professional.
Spend More Time Enjoying Your Pool
When you follow these simple dos and don'ts of swimming pool maintenance, enjoying your pool becomes easier. You don't have to worry about mechanical issues, failing parts, or unsanitary water. You get to relax and enjoy the refreshing water worry-free.
If you need a reliable, quality pool maintenance company in Johns Creek, call Sunrise Pool Services Inc. at 678-804-0050. Let us help you keep your pool clean and safe for all!