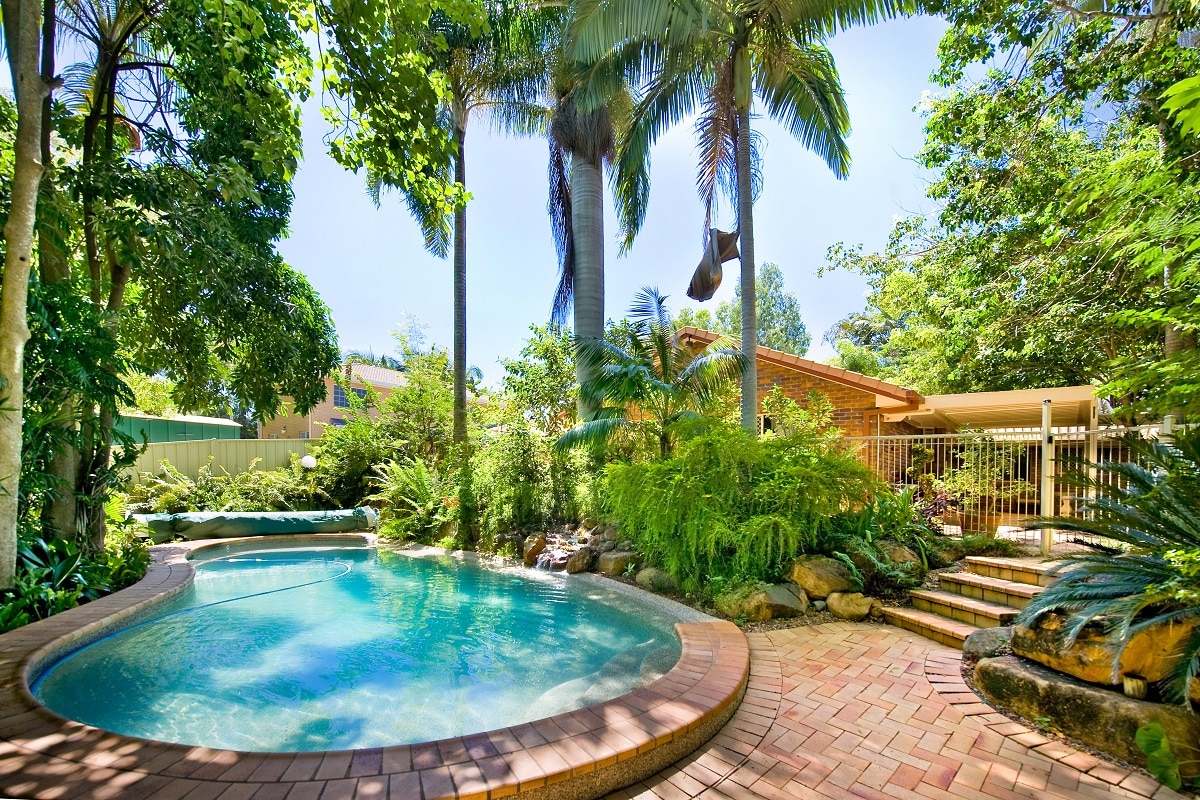 You want your backyard pool to be in top shape. Find a company that provides excellent pool cleaning services in Cumming, GA. The plants you select to surround your pool can help keep your pool looking its best. The right plants can add to the aesthetic appeal, while choosing the wrong plants can make it harder to keep your pool clean from leaves and other debris.
Succulents

Succulents are drought-resistant plants. The leaves, stems, or roots are fleshy because they have developed water-storing tissue. You can find succulents in many shapes and colors. Smaller succulents, like sedum, can be used in bare areas around the pool. They can also be mixed in with other flowers or plants. They're hardy and require little maintenance. Choose succulents without spines—thorns or needles—so no one steps on them with bare feet or rubs against them with unprotected skin.
Grasses

Ornamental grasses are low maintenance. They add aesthetics and movement on a breezy day. Some of the best grasses to plant include yellow foxtail grass, giant reed, and bamboo. They can form a border around the pool area, giving you more privacy. Some ornamental grasses come in a variety of colors, offering a nice contrast to the blue pool water. For example, zebra grass has leaves with yellow or white stripes.
Trees

It's important to choose the right trees to surround your pool. You don't want a large tree that overhangs the pool or a tree that drops leaves into the pool. If you want a tropical look, try a palm tree or a banana tree. Citrus trees, like a lemon or orange tree, add color to your landscape. Try a dwarf citrus that grows in a pot or another container.
Shrubs

The addition of shrubs around your pool can brighten the area and give you a little more privacy. Take for instance hydrangeas. They grow quite large and can be found in a variety of colors. Or you can brighten the perimeter with the sun-loving blooms of the hibiscus.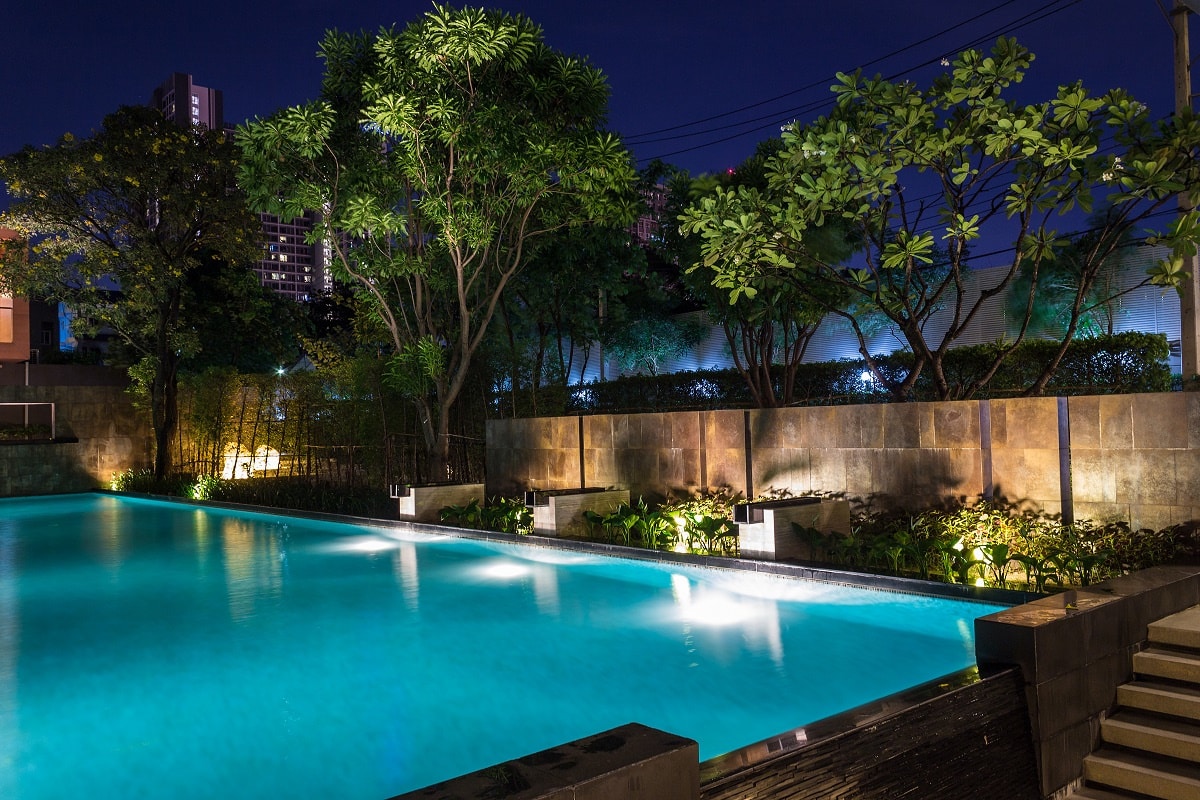 Vines

Vines can be used in the area around a pool. They can cling to a fence surrounding the pool, adding some privacy. They can be used on walls and pergolas. Types of vines that work well include passionflower, an evergreen climbing plant, and jasmine, a plant with fragrant flowers.
Container Gardens

Using pots and other containers for plants around your pool offers you several options. You can choose a theme and go with one type of plant, like a cactus. You can mix your plants and flowers to give you color and variety. Place the pots or containers far enough from the pool so no leaves or flowers drop into the water. Find plants that can withstand sun exposure and splashing water. If you have a salt-water pool, make sure the salt won't kill the plants.
Mosquito Repellants

Mosquitoes can be a big problem around pools. Be proactive and place mosquito-repelling plants around your pool. For example, you can plant basil and geraniums in pots or other containers by the pool. Cutting down on mosquitoes will make your time in and around the pool more enjoyable.
Don't forget about the maintenance of your pool. You can rely on Sunrise Pool Services Inc. for maintenance and pool repairs in Cumming, GA. Call us at 678-804-0050 and talk to our professionals about your pool cleaning, repairs, or renovation.