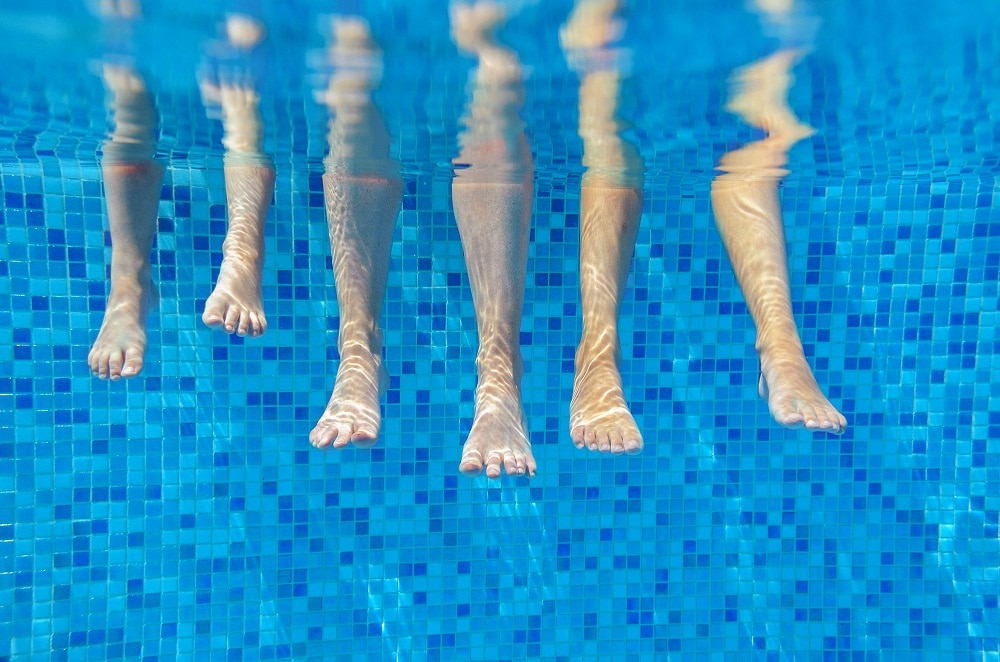 Do you struggle to keep your pool clean? You're not alone. Many people are unaware of proper pool cleaning techniques, so it's a good idea to know the basics of cleaning your swimming pool. Knowing which chemicals are the safest and the best for your pool type is ideal. Continue reading to learn a little more about the types of chemicals used most for safe pool maintenance.
Sanitizers
These are pool chemicals used to disinfect and keep your pool water clean. Ideally, you want a constant level of chlorine in the pool. Avoiding peaks and valleys in terms of chlorine distribution is important because too much fluctuation means you'll have dirty pool water even if the pool water appears clear. When sanitizing your pool, you can use chlorine tablets or liquid chlorine. Tablets are great for small pools, especially above-ground pools. However, if you have a bigger pool that's inground, consider using liquid chlorine. Speak with your local, professional swimming pool cleaners to learn more about the right type of sanitizer for your pool.
Oxidizers
Sometimes pools are affected by algae and bacteria. Pool owners want to get ahead of these problems by using a secondary sanitizer called an oxidizer. This pool product kills bacteria and algae. Most people use it as a shock treatment. Oxidizers come in bags and are available in non-chlorine and chlorine forms. Check with your local pool cleaners for more information about how to use this pool cleaning chemical.
Water Balancers
A pool with balanced water is a safe pool to swim in. It's also pleasant to swim in because you don't have icky discoloration. To make sure your pool water is balanced correctly, it's important to test it several times throughout the week. You're testing for pH levels and chlorine levels. If necessary, you'll need to adjust the chemicals you use. Also, once every few weeks, you will test for total alkalinity, hardness, and cyanuric acid levels. Chemicals you might need for this type of pool cleaning include:
pH Increaser
pH Reducer
Alkalinity Increaser
Calcium Hardness Increaser
Chlorine Neutralizer
Chemical Combo Packs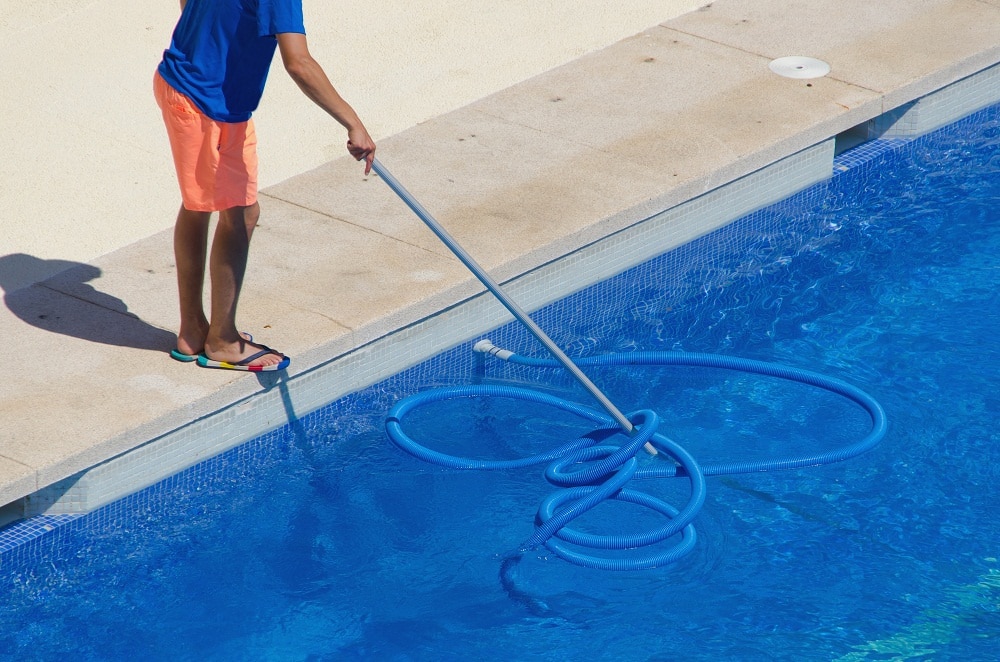 Specialty Chemicals
While there are many common issues people come across while cleaning their pool, not every problem is the same. Pools are affected by different situations. Some pools are hard to keep clean because they are in the sun all day and the chlorine is burned off by the sun. Other pool owners have pools that are under large trees and may have shade-related problems. Also, pool design has changed over the years. This means that pools are of all shapes and sizes, meaning they require different chemicals to maintain. That's why if you need specialty cleaners it's important to work closely with pool cleaning services in your community to get the results you desire.
No matter what type of pool design you have, it's not always easy keeping the water crystal clear. However, with a little help from the professionals, it's possible to have a backyard pool that's well-balanced and refreshing to swim in. For the best swimming pool cleaning in Buford, GA, contact Sunrise Pool Services, and get your pool ready for your enjoyment during the hot summer days.