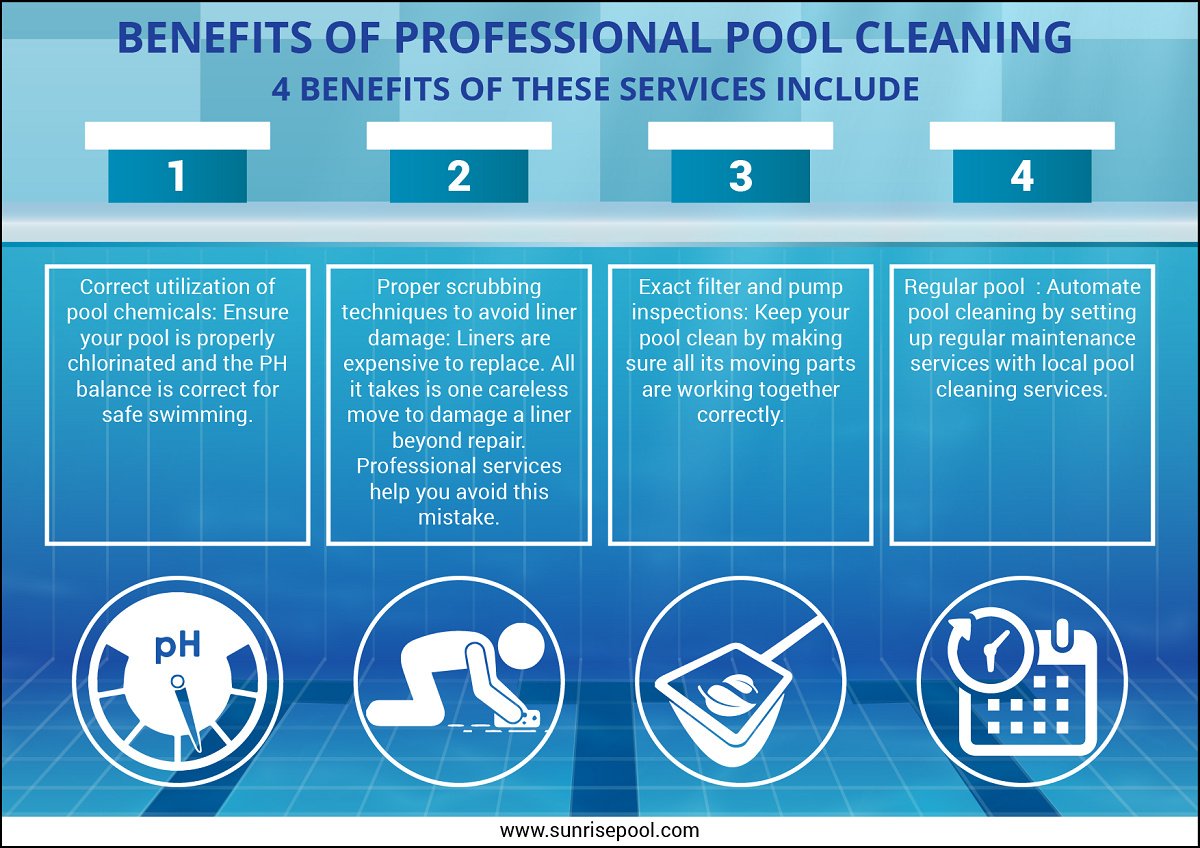 Owning a pool has many benefits, but one major drawback is the amount of time pool owners spend cleaning. In fact, many people forgo purchasing a home with a pool because they fear they'll spend more time cleaning than swimming. Even if you're up for the task, all it takes is one incorrect cleaning or pool maintenance mistake to end up with a green or black mess on your hands. That's why Sunrise Pool Services always recommends professional pool cleaning services.
The benefits of these services include:
Correct utilization of pool chemicals
Proper scrubbing techniques to avoid liner damage
Exact filter and pump inspections
Regular pool cleaning schedule
Increased enjoyment and lifespan
Why spend your days off dealing with grime and leaves? Let the local experts help you keep your pool in its best condition. Protect your investment and guarantee a long, hassle-free swimming season.  Opt for convenience and comfort instead of frustration and never-ending pool chores.
What's stopping you from making that call for professional cleaning services? For many, it's the cost. However, Sunrise Pool Services offers affordable pool maintenance and cleaning packages that alleviate these concerns. The technicians at Sunrise Pool Services go above and beyond to keep your pool sparkling clean. With over 30 years in business, customers know that they're getting experience and a good name. From repairs and inspections to pool renovation, the expert staff is ready to help you with whatever pool services in GA, you need today.  Contact your local pool expert at 678-804-0050 today!