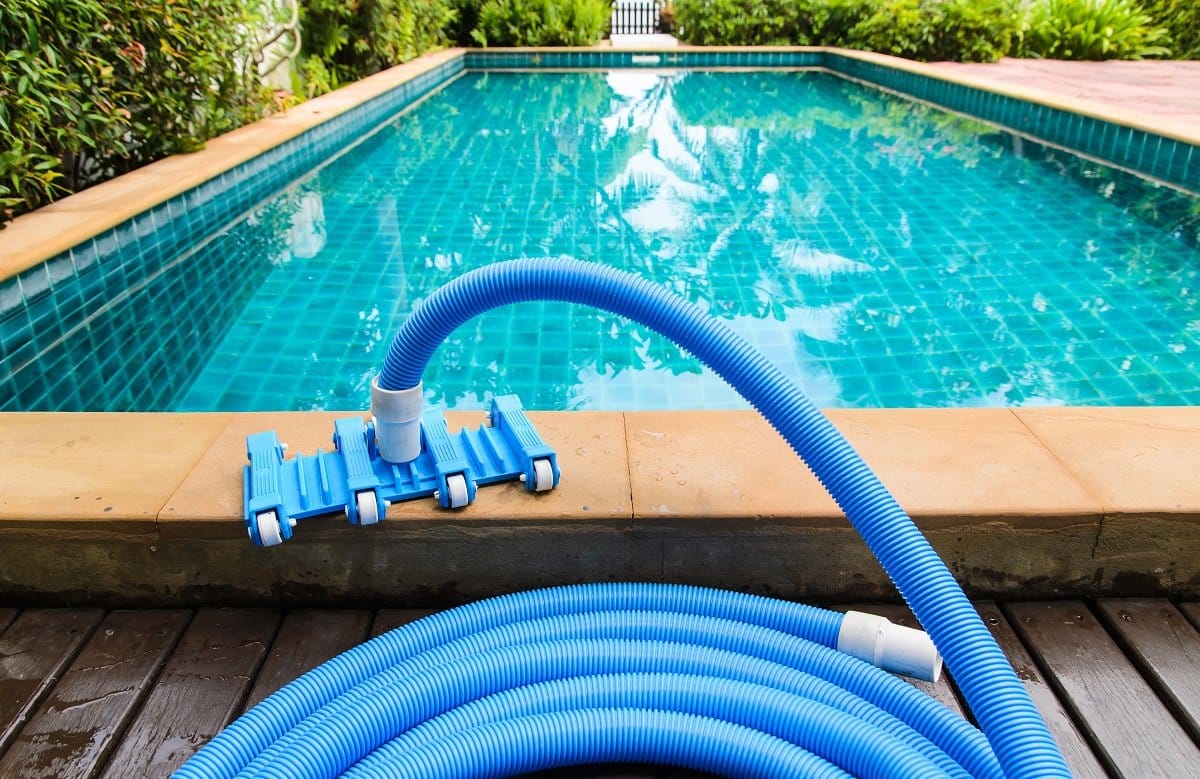 All pool owners know how wonderful pools can be if they are well-maintained and kept clean.  If your pool needs a deeper clean, contact pool cleaning services in Johns Creek. To get you started, there are some basic pieces of cleaning equipment that every pool owner needs. Even if you have an automatic cleaner, these simple pieces of equipment are must-haves.
Telescoping Pole
These pool poles come in a variety of lengths and materials and are used for skimming debris off the surface, vacuuming, and brushing. They can be made of fiberglass, which is safest and most durable, or aluminum. Almost all telescoping poles have two small holes designed for the butterfly clip, allowing you to attach other pool cleaning devices to the end of the pole. These poles come in handy for a variety of tasks, making pool cleaning in John's Creek a breeze.
Vacuum Heads
Pools needs to be vacuumed on a regular basis to stay healthy and beautiful. A vacuum head attaches to the telescoping pole and the hose of the vacuum is attached to the head. There are different types of vacuum heads for pools made of different materials. Check to make sure you are using the right one.
Pool Brushes
Algae or dirt on the pool walls that cannot be removed by the vacuum can be brushed off using pool brushes. Plastic bristle brushes work for any type of pool, and steel bristles are good for plaster or concrete. Brush your pool at least once a week to make it really sparkle.
Skimmer Nets
Skimmer nets are perfect for catching debris floating on the surface of your pool before it sinks to the bottom. These nets attach to the end of a pool and are made of fine mesh to catch even the smallest debris. For lost toys or debris on the bottom of the pool, a leaf rake will do the job.
Pumice Stone
If your pool has accumulated deposits or stains from years of use, pumice can help remove them. Pumice is a stone that comes from lava. It is porous and removes dirt by grinding it off, without hurting your pool. You can attach pumice stones to your telescoping pole. There are also pumice stones with handles that you can swim with, if you desire. Pumice can scrub away black algae, cement stains, and calcium deposits.
There are many other pieces of pool cleaning equipment that can benefit every pool owner. For a deeper clean, or to look into purchasing this equipment for your pool, contact pool cleaning services in John's Creek.