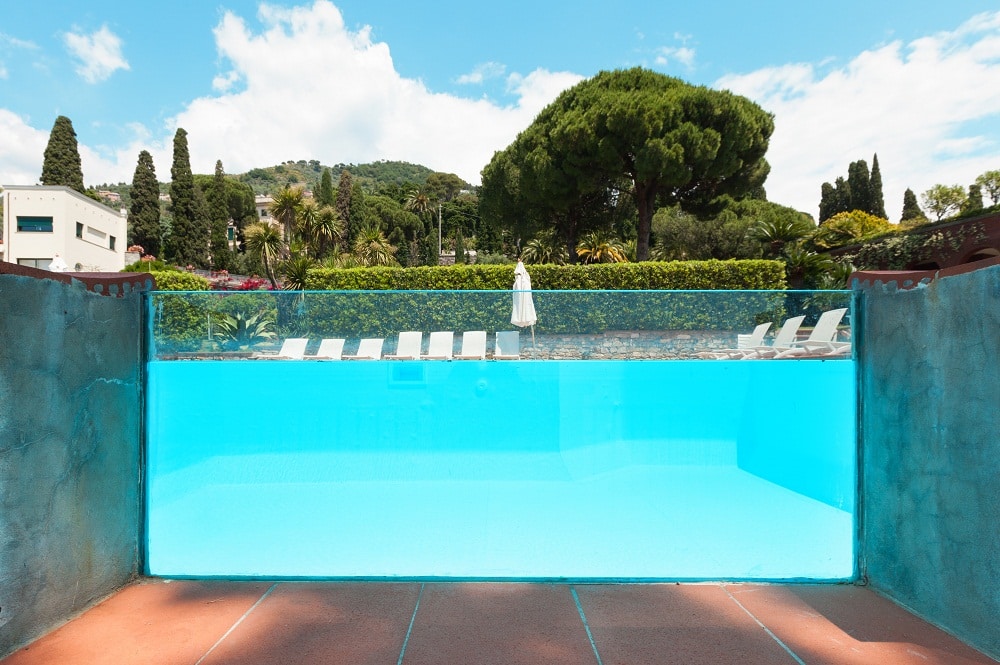 Today's swimming pools have come a long way from the utilitarian backyard cement ponds that were once common across suburban landscapes. Modern pools are works of art, blending beautiful, intricate designs and amenities with labor-saving features that can keep swimming pool maintenance to a minimum. Modern designs can help reduce the required volume of pool maintenance supplies in Cumming, GA, and provide owners with more time to enjoy their pools without the need for backbreaking maintenance tasks.
One of the most dramatic features to emerge from the evolution of the swimming pool over the last decade is the incorporation of visually stunning design into the pool landscape. Transparency is popular, and pool owners have incorporated glass panels into their pools to provide a more open aesthetic that renders the swimming area a work of kinetic motion art. However, glass panels can be cumbersome and come with their own set of issues. The same effect can be accomplished with clear acrylic panels that provide the same visual impact without many of the problems associated with glass. Continue reading to learn about some of the many advantages of incorporating acrylic panels into your swimming pool design. 
Sleek Appearance
Acrylic panels bring an air of openness to your pool environment, injecting natural light into the water and providing a portal to the aquatic fun that comes with a swimming pool. Acrylic panels provide a contemporary alternative to the traditional boxed-in pool and allow great flexibility in design when properly incorporated. Acrylic is crystal clear and provides picture tube-like visibility that won't discolor nor scratch like some other materials use for clear pool panels. The appearance is simply luxurious and can help bring the opulent appearance of the best resort and spa pools to your backyard.
Durable
While glass was once the standard material used in transparent pool panels, it didn't come without a few notable problems. One of the most glaring issues was the durability of glass. While glass is a hard material, it can be scratched during routine use in a pool environment. Its hardness, while a beneficial quality, also contributes to a considerable downside. Glass is somewhat brittle and is easily cracked or broken when placed under stress. Acrylic offers improvements in both areas. It's hard and scratch-resistant, but it also has great flexibility that prevents it from being shattered under pressure. It won't crack under normal circumstances, and it maintains its clarity when exposed to chemicals and UV light as well.
Reparability
Another key feature of acrylic that gives it an edge over glass is its reparability. While acrylic is durable and difficult to damage, sometimes things happen that result in an errant scratch or crack, for example. Glass can't be repaired when scratched, so you must simply learn to live with the damage or replace the entire panel at great cost. However, acrylic can be repaired on-site. In many cases, the pool won't even need to be drained to accommodate the repair.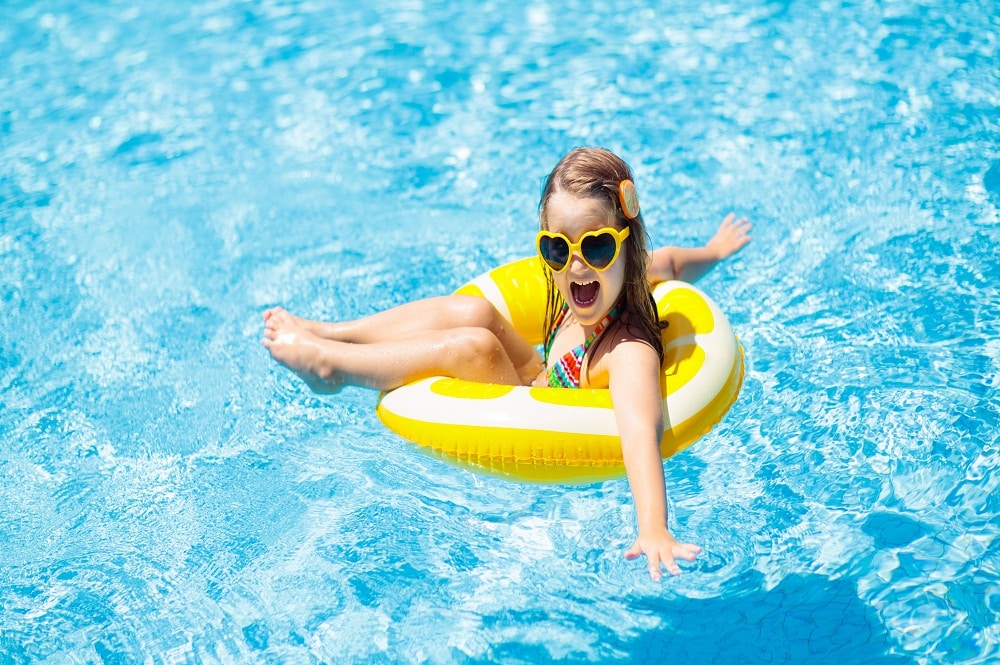 Customizable
While glass can technically be formed and shaped into configurations other than flat sheets, the process is difficult and quite expensive. However, acrylic can be shaped into any configuration without any trouble, which makes it perfect for custom pool features in which a flat panel simply won't fill the need. Glass panels used in radius design are expensive and unwieldy due to the weight of glass, but acrylic can easily be rendered into lightweight components for radius design at a much lower price point. Also, designers are limited in size when working with acrylic pool panels, as acrylic bonding procedures allow for panels of almost any size and shape.
Pool contractors and swimming pool cleaners in Cumming, GA, can agree that when it comes to designing, installing, and maintaining clear pool panels, acrylic offers a clear advantage over glass and other materials. If you're thinking of adding clear panels into your next pool design, consider using acrylic panels for their range of advantages. To learn more about acrylic swimming pool panels, contact Sunrise Pool Services at (678) 804-0050.