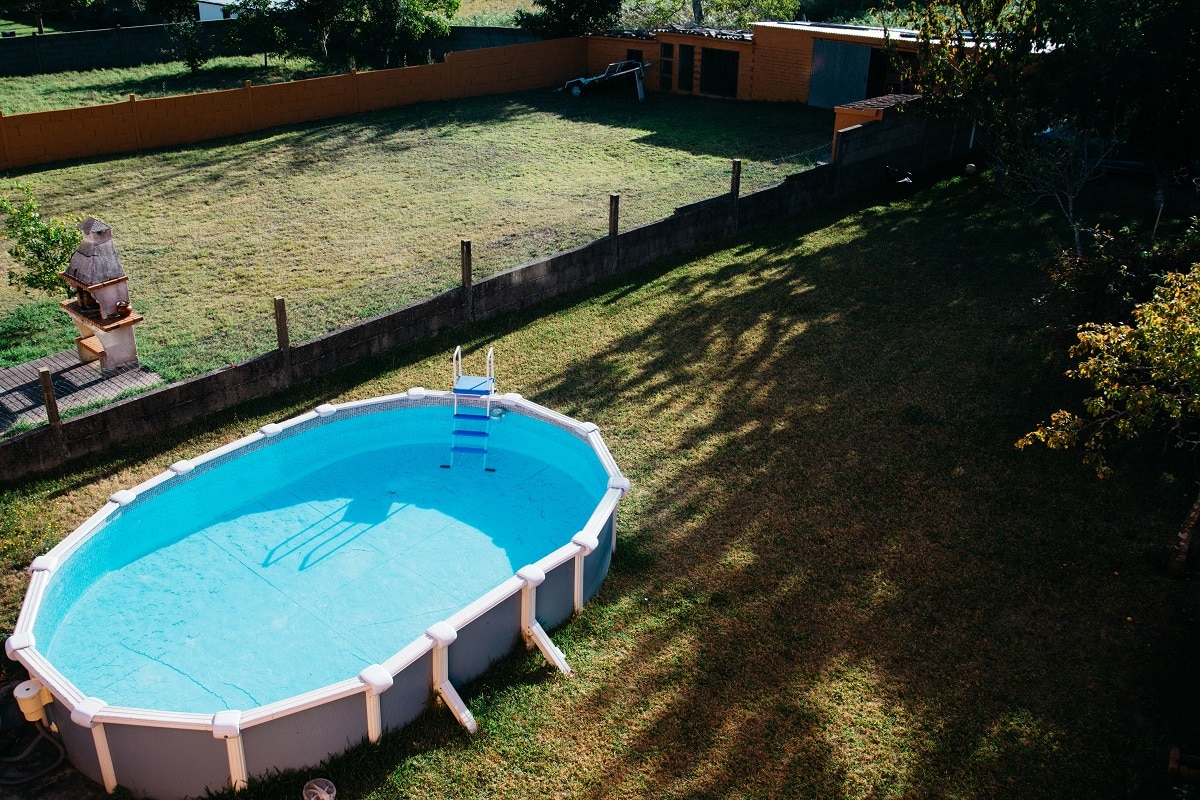 If you're on the hunt for a new pool, you have a challenging decision to make: whether to get an in-ground or aboveground pool. To learn more about these two variations of backyard pools to help you make your decision this spring, here are a few comparisons between in-ground and aboveground pools.
Aboveground Cost
Most aboveground pools can be installed on your own and have cost can range between $500 to $3,000. However, if you're looking to hire a contractor to install a backyard aboveground pool for you, you're looking at a cost ranging between $3,000 to $8,000. However, the actual price will depend on the size of the pool and features, as well as the materials you use to have it built. Inevitably, pools that are larger and made of more durable materials will cost you more money.
Time
Fortunately, aboveground pools can be installed in a matter of hours. This typically depends on the type of yard you have and how large your pool is. This process is to install the liner and fill it with water. Adding a deck, ladder, and steps are entirely optional and will take more time and cost more money but can make your backyard pool experience more enjoyable.
Maintenance
Aboveground pools are very easy to maintain, which is what makes them so popular. These pools are generally much easier to maintain compared to in-ground pools because they are often smaller with less water. The amount of time you'll need to spend maintaining your pool will depend on the size of pool you have and how dirty it becomes. If you have trees in your backyard that can drop leaves, twigs, and other debris in your pool, it will need cleaned more often.
Longevity
Aboveground pools can be either portable or permanent. Portable pools cost the least, but they don't last nearly as long as permanent aboveground pools and in-ground pools. You can expect a portable pool to last up to five years. Like in-ground pools, permanent aboveground pools are built to last.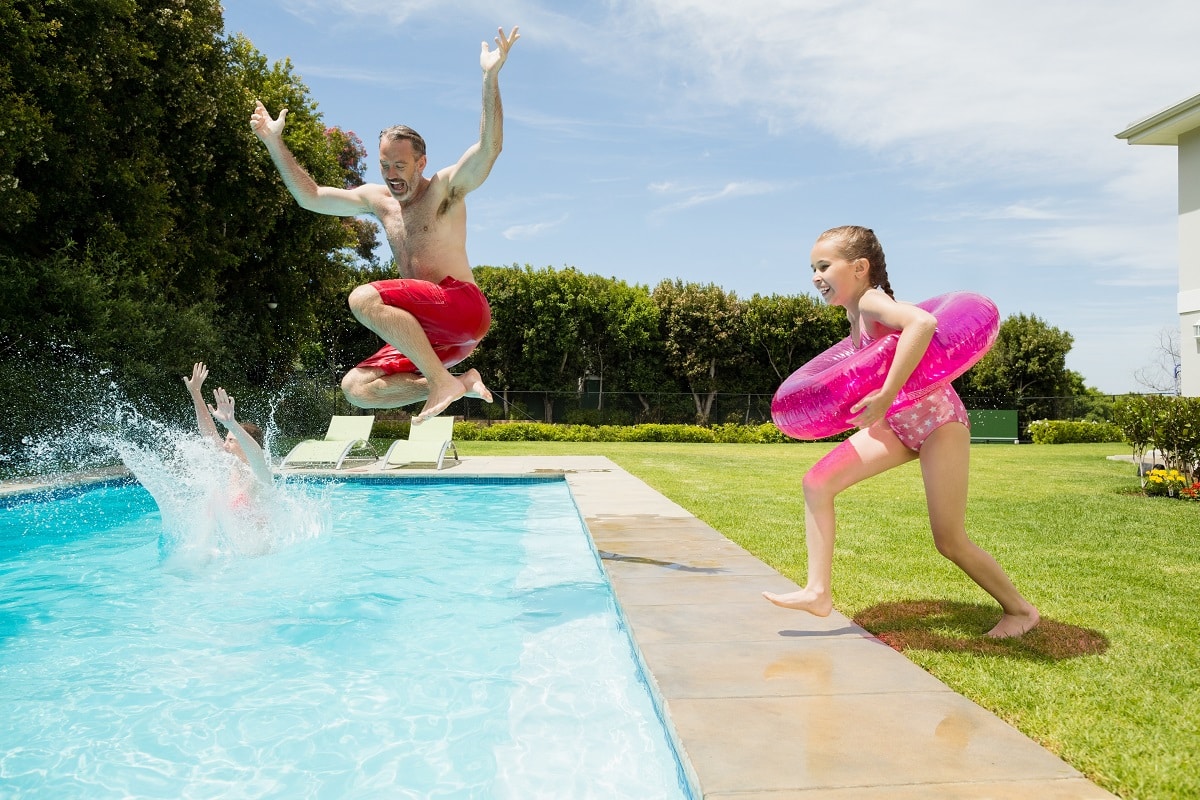 In-Ground Cost
Compared to aboveground pools, in-ground pools tend to be incredibly expensive. They can range widely in cost, but you can expect to spend between $20,000 and $50,000. However, the actual price of your in-ground pool depends on the pool size, features, shape, materials, etc.
Time
It takes roughly two to three months to be installed. This depends on the speed of your workers, weather, specifications of your in-ground pool, and more. For example, fiberglass or vinyl in-ground pools take longer compared to stone in-ground pools or aboveground pools.
Maintenance
In-ground pools are super easy to maintain and clean using a filter, pump, and vacuum. Fortunately, in-ground pool equipment can be more powerful, since you don't have to worry about potentially damaging the lining. However, long-term maintenance costs are much more expensive than aboveground pools.
Longevity
In-ground pools last much longer than aboveground pools. They may need new tile, plaster, or other equipment approximately every 25 years. Vinyl and fiberglass pools can last even longer. However, if you're thinking about getting a vinyl or fiberglass in-ground pool, something to keep in mind is that you may need to have the pool resurfaced, which can add up. However, this is something you should only have to worry about every 10-20 years. Due to the durable materials that are used to construct in-ground pools, they're far more durable than aboveground pools.
If you're planning on having a new backyard pool installed, there's plenty to consider, such as whether you want to have an aboveground or in-ground pool. Through this guide, you should have plenty of information to help you make the best decision on which type of pool you want.
Whether you have an aboveground or in-ground pool, you should hire Sunrise Pool Services, a company providing local pool maintenance in Cumming, GA, to clean, maintain, and repair it. Call us at (678) 804-0050 to see how we can help with your pool needs.